Pump or Pour it Pretty
---
Your comprehensive guide to etching and stenciling glass.
quick
easy
practical
&
pretty
Pump or Pour it Pretty Presents


Technical Skills
simple tricks to easily divide a round bottle into the desired number of panels
...
tips for drawing perfectly vertical or horizontal lines on bottles of varying shapes
...
practical advice on using commercial templates
...
pointers for creating homemade templates
&
Creative Skills
when to use etching creme vs. dip 'n etch
...
etching with reusable mylar stencils to produce flawless results
...
embossing etched surfaces to create crystal clear dimension
...
creating colorful, transparent dimension
...
producing dimension with a frosted appearance
...
incorporating colorized patterning without embossing

& more!

Choose Your Savings!
---
You can enroll in this course at a special price for a limited time or choose free access with the purchase of $24 in stencils*. Simply purchase the desired stencils and note in the comment field at checkout that you would like to be enrolled in the "Pump or Pour it Pretty" eCourse. We will process your order for the stencils and then add you to the eCourse.
*The minimum purchase must be fully met with the total value of the stencils in your cart in order to qualify for free access to the eCourse. The qualifying total does not include sales tax, shipping, or items other than stencils.
---
To purchase the eCourse without the stencils, use the enrollment button below.
The Value of eCourses

---

As a student enrolled in my courses the benefits are many, not the least of which are incredible savings.
Each course is stored within the online school so you have no concern over losing your course materials if you have a computer issue.

Your access to the course(s) purchased does not expire

You learn in the comfort of your own home

You incur no travel or lodging expenses

You proceed at your own pace

You experience no pressure to keep up with a fast-moving class

The course can be viewed, paused, stopped and reviewed as often as needed

Each course is divided into sessions so that you are not trying to find where you stopped the last time

Each session is no more then 15-20 minutes so that you can decide how much time you have available to spend painting and watch the desired number of sessions

You are not alone. Each course includes a discussion area within sessions. Here you can ask questions and/or upload a photo for commentary.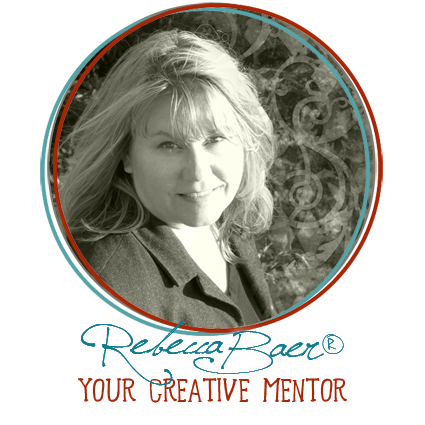 ---
I've chosen to use the title of Creative Mentor rather than instructor because I want you to view me as a partner in your success.


As a professional author, designer and international instructor, my designs and decorative accessories have been published worldwide in books, magazines and tutorials as well as my feature column, with original recipes alongside artful applications. I've created this eCourse site to share the creative fun with you! Perhaps you will be inspired to try your hand at some of the artsy ideas that I toss your way.
---
With a passion for all things creative, I have traveled extensively to share my unique artistic style with enthusiastic co-creatives. Through the magic of Ecourses now you can play too! Jump in and get your hands dirty—it will be loads of fun!
Course Curriculum
I | Intro & Supplies
Available in days
days after you enroll
II | Elegantly Etched & Embossed
Available in days
days after you enroll
III | Etched Stenciling Duo
Available in days
days after you enroll