Sundrenched Blooms
---
Learn how to create these striking blossoms
& etched jars with dimensional accents
In this course you will learn how to:

Paint a trio of coordinating blooms

Produce two different styles of embossed stenciling, techniques, which are versatile enough to stand alone or play a supporting role

Create flat and dimensional multi-hue backgrounds

Antique with water based paint and achieve luminous results

Create genuinely etched glass (not an applied frost)


Created beautifully etched designs on glass, using a reusable mylar stencil
All water-based media
---
Enrolling in this course will automatically add your email to the "RB eCourses for Creatives" mailing list. You will receive occasional updates regarding the courses offered here.
Is Online Learning Right For You?

---
Have you enrolled in an online club--with limited time to access the materials, subscribed to magazines, or attended workshops, conferences or other educational venues?
Have you missed out on classes because they were not at times or places that fit your schedule or your access expired?
Is attending an event is cost prohibitive or a workshop pace is too fast or too slow?
What if you could receive the same instruction--with no expiration date--in the comfort of your own home, at your convenience and without any of the travel expenses incurred by attending in person?
Sounds great, right?


Then eCourses are perfect for you.

The Value of eCourses

---

As a student enrolled in my courses the benefits are many, not the least of which are incredible savings.
Each course is stored within the online school so you have no concern over losing your course materials if you have a computer issue.

Your access to the course(s) purchased does not expire

You learn in the comfort of your own home

You incur no travel or lodging expenses

You proceed at your own pace

You experience no pressure to keep up with a fast-moving class

The course can be viewed, paused, stopped and reviewed as often as needed

Each course is divided into sessions so that you are not trying to find where you stopped the last time

Each session is no more then 15-20 minutes so that you can decide how much time you have available to spend painting and watch the desired number of sessions

You are not alone. Each course includes a discussion area within sessions. Here you can ask questions and/or upload a photo for commentary.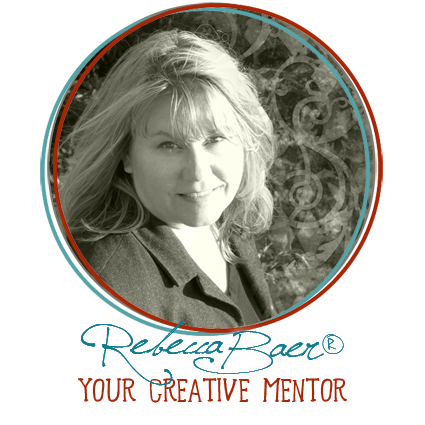 ---
I've chosen to use the title of Creative Mentor rather than instructor because I want you to view me as a partner in your success.


As a professional author, designer and international instructor, my designs and decorative accessories have been published worldwide in books, magazines and tutorials as well as my feature column, with original recipes alongside artful applications. I've created this eCourse site to share the creative fun with you! Perhaps you will be inspired to try your hand at some of the artsy ideas that I toss your way.
---
With a passion for all things creative, I have traveled extensively to share my unique artistic style with enthusiastic co-creatives. Through the magic of Ecourses now you can play too! Jump in and get your hands dirty—it will be loads of fun!