This canvas is a perfect gift for weddings, anniversaries,
a couples' first Christmas or your own love nest.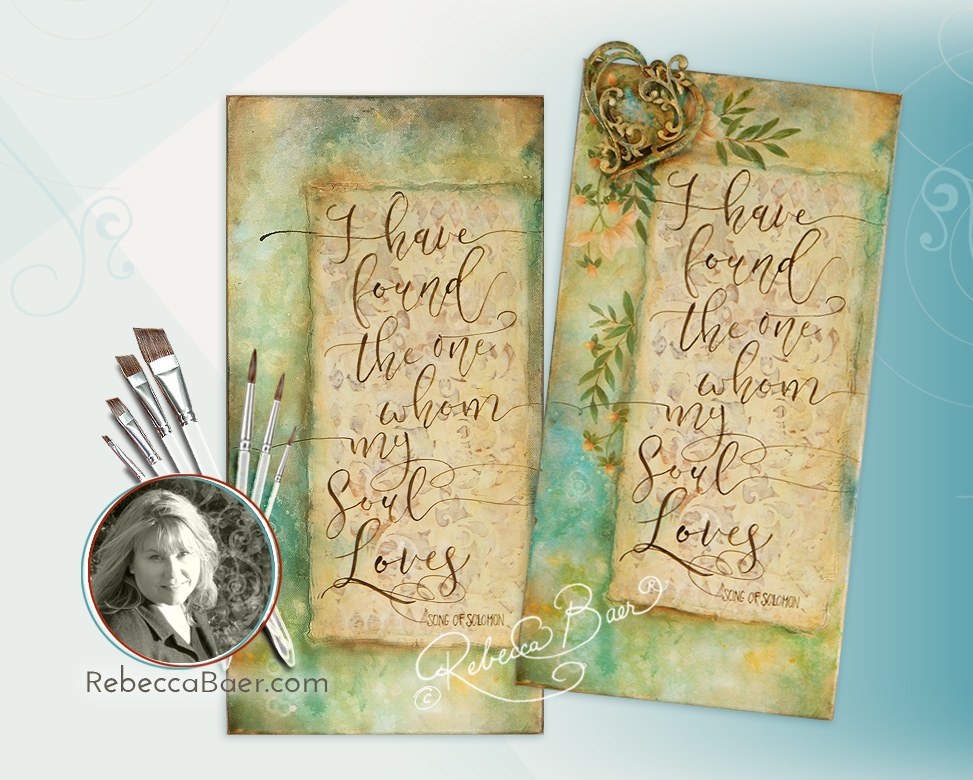 In this course you will learn how to:

Produce embedded stenciling, an original technique that is versatile enough to stand alone or play a supporting role
Create a multi-hue background using sprays
Antique with acrylic paint and get luminous results
Paint pattern-based beautiful script
Paint quick & easy accent elements such as leaves, berries and blossoms
Create coordinating accessories
All water-based media.
Note: This eCourse is a companion video series for the same project featured in the June 2017 issue of Painting World Magazine. You will need to reference the pattern and printed instructions found in the magazine in order to complete the project.
Enroll for Free!*
*Enrolling in this course will automatically add your email to the "RB eCourses for Creatives" mailing list. You will receive occasional updates regarding the courses offered here.

Our students say it best...
Rebecca you are so talented and so creative!!!! I don't know how you come up with the beautiful things you do. I really enjoyed watching the online video and want to try that method...You kept me guessing all the way through as to what you were going to do next. Thank you so much for sharing this beautiful painting!!!
-A. L. Asheville, N.C.