Up-cycling Furniture
---
Learn the art of gilding
How to stencil like a pro
& other inspiring techniques
I've used a vintage table to demonstrate inspiring techniques to give your favorite finds new life!
In this course you will learn how to:
Create flawless color separations. This is useful when you want to retain natural or stained areas bordered by color or when more than one color is used on a surface.

Create picture-perfect stenciling with crisply defined details.

Create consistent, clean borders without measuring.

Layer colors then distress to reveal layers.

Wet distress the surface to create an aged, worn appearance.

Stencil on glass. The same process can be used to trim mirrors.

Disguise minor stenciling imperfections.

Apply gilding to glass. The same process can be used to decorate mirrors.

Use clear wax and tinted wax.

Create a beautiful piece of furniture!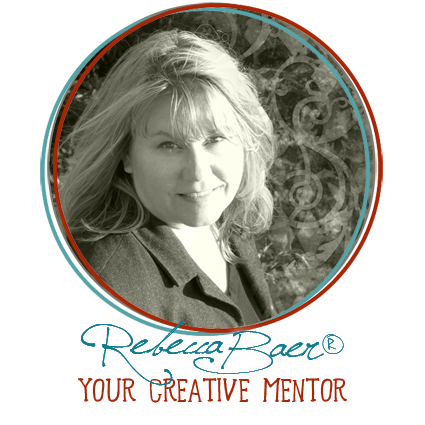 ---
I've chosen to use the title of Creative Mentor rather than instructor because I want you to view me as a partner in your success.


As a professional author, designer and international instructor, my designs and decorative accessories have been published worldwide in books, magazines and tutorials as well as my feature column, with original recipes alongside artful applications. I've created this eCourse site to share the creative fun with you! Perhaps you will be inspired to try your hand at some of the artsy ideas that I toss your way.
---
With a passion for all things creative, I have traveled extensively to share my unique artistic style with enthusiastic co-creatives. Through the magic of Ecourses now you can play too! Jump in and get your hands dirty—it will be loads of fun!
Enrolling in this course will automatically add your email to the "RB eCourses for Creatives" mailing list. You will receive occasional updates regarding the courses offered here.
Welcome!